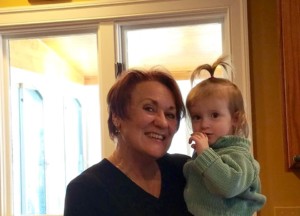 Gail Diane McGann
Gymnastics Coach & Judge
Gail D. McGann began competitive gymnastics as a high school  competitor in 1967.  At that time she competed: Vault, Beam, Trampoline and Tumbling Strip.
She received her first Judges Rating in 1973 and became a National Judge in 1978 and as the ratings changed became an Elite Judge in 1993.  She has judged the Nastia Luiken Cup, and many Junior Olympic National Championships as well as NCAA National Championships.  She has been an auxiliary judge for the Visa Cup and the American Cup.
Gail has been coaching at Cobra since 2012; everything from ninjas, preschool, recreation and team. Gail's knowledge of judging has been paramount to the success of the Cobra team.  Gail is enjoying "retirement" and dedicating her time to her passion for coaching and judging gymnastics in addition to enjoying her grandchildren, riding her motorcycle and skiing in the winter.