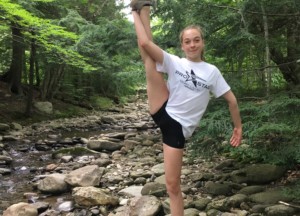 Nadia Tarbell
Gymnastics Instructor
Nadia has been attending Cobra since 2014 and participating on the competitive team since 2015.  She loves performing on floor and beam the most; where her grace and elegance are highlighted.
She was a part of the Cobra dance troupe that competed in the Rutland's Got Talent Showcase in 2018.
She currently attends Long Trail School in Dorset. She enjoys swimming, playing basketball and hanging out with friends. She also happens to be a twin!
Nadia loves gymnastics and is excited to assist others with learning the fundamentals of becoming strong gymnasts.