2019-2020
Session One:
September 9th, 2019 - January 25th, 2020
No evening classes - Halloween, Oct 31
Closed Thanksgiving Break 11/25 - 11/30
Closed Christmas/New Years Break 12/23 - 1/4/20
Session Two:
January 27th, 2020 - June 6th, 2020
Closed February Break 2/17-2/22
Closed April Break 4/13 - 4/18
Closed Memorial Day May 25th
2019- 2020 Schedule Here
2019-2020 Pricing Here
2019-2020 Policies Here
Each student/class has to be registered at the front desk. The Online portal is only for making payments towards tuition once your child is registered and signed up for class.
Girls Level 1
These classes will follow a charted, progressive curriculum guiding the students toward knowledge of gymnastics skills with safety in mind. Training on vault, bars, beam, floor and trampoline this fun and joyful class will present a great foundation of gymnastics. Throughout the session, the students will be awarded for their progress and accomplishments of skills and drills.
School Aged Boys, 5-10
For boys in kindergarten through grade school, this class encourages development in spatial awareness, strength of mind and body, flexibility and confidence. Vault, bars, rings, floor, trampoline and games will be incorporated into the program. This class is an excellent foundation for children who want to be athletes of any sport.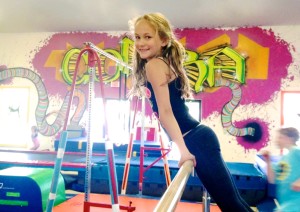 LEVEL 2 GYMNASTICS CLASSES
Ages 6+
These classes are 90 minutes and are designed for returning Cobra gymnasts or those with prior experience. This program continues to teach progressive gymnastics while exploring more skills and drills on all events.
ADVANCED Level 2 and Level 3
Through invitation or evaluation, this two hour class offers opportunity to grow skills and develop short routines on all events. Mastery of skills from the previous levels will be expected. Strength, conditioning and a focus on dance skills will begin to play a larger role in the lesson plans.
GIRLS COMPETITIVE TEAM
Practicing 5-15 hours each week, our competitive girls team is by invitation and evaluation only. Competing through the months of November - March, this year round training program provides opportunities to grow physically, emotionally and mentally.
NINJA TRAINING, Ages 5-12

These classes provide a fresh approach to gymnastics training at Cobra. Using our trampolines, bars, hills, mats, rope, beams and a variety of props, we will create challenges and obstacle courses that will allow your child to develop strength, body awareness and agility.
Home School Classes

Boys and Girls Ages 5+
This class is designed for children who are home-schooled and need a little more time to run, play and get fit! We will explore gymnastics through obstacle courses, trampoline use and games.
Home school classes run at the request of the participants