Girls Competitive Team
2021-2022 marks our 10th year with a competitive team at Cobra.  We are looking forward to competing in more meets this season both in the state of VT and in surrounding New England states.  
This season we will participate in the USA Gymnastics Xcel Program only and represent all five divisions of the program, Bronze, Silver, Gold, Platinum and Diamond.  We have a 45 member team ranging in ages from 6-16.  
These girls resonates qualities of compassion, dedication and diligence. As a result they find joy in goal setting, skill building and joyful, interactions with each other and their coaches, Shelby Collett, Topsy King, Gail McGann and Kymi Fahoury.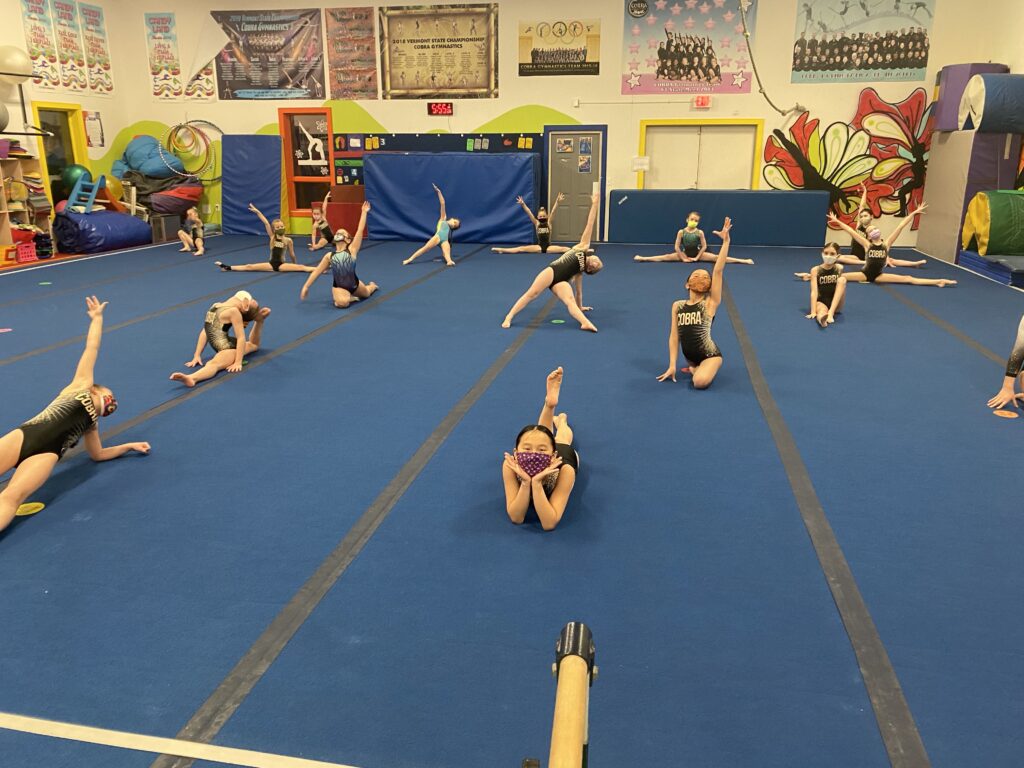 Meet Schedule 2021-2022 (tentative)
January 15th & 16th, Royal Regal Meet – Essex VT
January 30th- Cobra Home Meet, Year of the Tiger! – Rutland VT
February 5th & 6th, Green Mountain Cup- Williston VT
February 26th & 27th, Hip Hop Meet – North Adams, MA
March 4th-6th, Ocean State Classic – Rhode Island ( Diamond only)
March 13th, Darn Tough Classic (Bronze, Silver, Gold & Platinum only) – Waterbury VT
March 19th & 20th, VT State Championships- Rutland Community Center – 134 Community Drive
Saturday March 19
Bronze – 10:00am
Silver – 1:30pm
Level 3 – 4:45pm
Gold – 7pm
Sunday March 20
Level 4 and 5 – 8:00am
Level 6 and 7 – 11:30am
Level 8, 9, Platinum, Diamond – 3:00pm
Team placements are made during the Spring and Summer months. Inquire to Coach Shelby at cobravt@me.com for more information.