2019-2020
Session One:
September 9th, 2019 - January 25th, 2020
No evening classes - Halloween, Oct 31
Closed Thanksgiving Break 11/25 - 11/30
Closed Christmas/New Years Break 12/23 - 1/4/20
Session Two:
January 27th, 2020 - June 6th, 2020
Closed February Break 2/17-2/22
Closed April Break 4/13 - 4/18
Closed Memorial Day May 25th
2019 - 2020 Schedule Here
2019 - 2020 Pricing Here
2019 - 2020 Policies Here
Each student/class has to be registered at the front desk. The Online portal is only for making payments towards tuition once your child is registered and signed up for class.

Pre-School Programs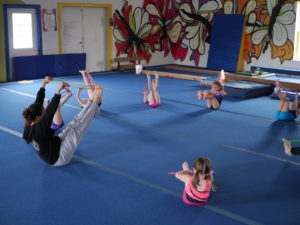 Parent/Child
Children aged 18 months - 36 months attend this 45 minute class with an adult. The class offers opportunities to develop motor skills, coordination, self confidence and socialization. Using music, songs, props and gymnastics circuits this dynamic class will provide a base knowledge of gymnastics and movement.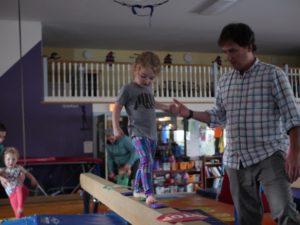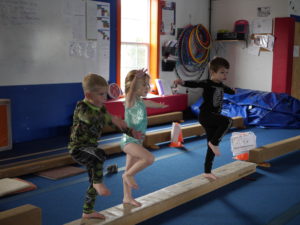 Preschool Ages 3 - 5 
Children will participate on their own in this 45 minute class. They are introduced to beginning tumbling skills and gymnastics events through circuits designed specifically for their age. The ability to follow directions, work as a team and stimulate imagination and courage are core parts of this program. The focus is on exposure to fundamental gymnastics skills.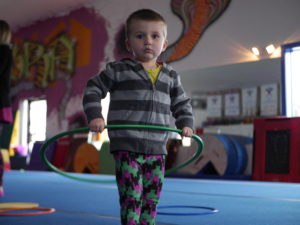 Super Snakes: 4-5 years (invitation only)
This one hour long class is for the gymnast who is ready for more direction and skill development but not old enough for our recreation program. Through a progressive gymnastics curriculum, we will begin to master the foundational skills of vaulting, bars, beam, floor and trampoline.
Preschool Open Gym

This 75-minute gym time is designed to let your little ones explore our gym! Preschool aged, 18-month - 6 year old, are welcome to enjoy free play in our fantastic facility, under the supervision and guidance of our wonderful, experienced coaches. Join us, every Friday (during the normal Cobra calendar (see the
calendar
for more details), from 9:45-11:00! 18-36 month must be accompanied by an adult.