Body Percussion Rhythm Workshop with Margaret Francoeur-Dunne
December 2, 2017
About Margaret:
Margaret started tapping at the age of 5 in Chicago and instantly fell in love with the combination of movement and rhythm. She studied intensively with many tap masters and had the opportunity to study with members of the Israeli body percussion group Tararam. This work expanded her understanding of creating rhythms and she loved that anyone could do it, not just trained tap dancers.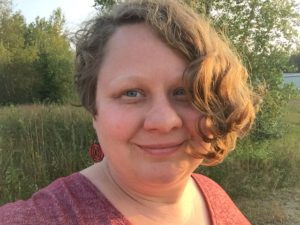 After moving to Vermont Margaret began dancing with Shelby Jones and found that studying one of the roots of tap, African dance, very engrossing.  She is excited to inspire others to stomp, clap and feel the rhythm!
Class Description:
Cultures around the globe have developed ways to utilize the human body to create rhythm. Come learn basic body percussion drills that will be transformed into a fun and energetic routine. We will clap, stomp, slap, hoot, and snap while moving our bodies. Enjoy a new side of rhythm – whether you do other styles of dance, play music or just enjoy clapping along – the workshop will give you tools to better improve your personal skills such as coordination and rhythmic hearing, and is a very important key to better understanding group work. It is also challenging, full of energy and simply FUN!! Wear comfortable clothing and bring a clean pair of shoes.